Sometimes one machine isn't going to cut it depending on which industry you're in. In each industry we strive to serve, we have customers that require more than one pressure system to get the job done effectively and efficiently. Thankfully with over 300 models we guarantee to have the machine for you! This was the case for Stew's Cleaning Services in Saint John, New Brunswick, Canada. Stewart Kincade sat down with us a couple years ago to discuss the part Easy-Kleen plays in the daily operations of his successful business, and what our brand means to him.
MAKE IT LOOK NEW, TAKE IT TO STEW!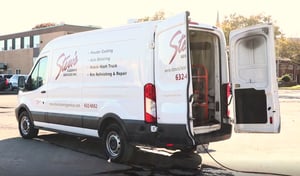 Stew's Cleaning Services provides a number of different assets to consumers. They offer interior and exterior auto detailing, rim refinishing, powder coating, metal polishing, and they run a mobile wash truck to clean equipment and buildings like people's homes and businesses. Stew has now been in business for over 24 years and he has definitely come a long way since those first years; polishing only transport trucks and rims. He has expanded his operations to his own shop and mobile wash trucks, which is why he needed a variety of pressure cleaning equipment.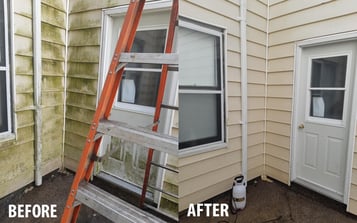 Over the many years we have served Stew's needs, he has continued to be one of our most loyal clients, and has purchased and maintained three different machines from us. In his mobile cleaning business, he uses our pressure washers numerous times a day, and he operates them with great confidence that they will provide him the perfect clean he is looking for, every single time. He owns our Firehouse/Car Detailing unit, Grizzly Series, and a Commercial Hot Water Gas Oil Fired unit. Stew needs both stationary and portable pressure washer options to run his commercial cleaning business efficiently, and Easy Kleen has the variety and versatility to meet these needs. Our products are perfect for him in any fashion of his career. Whether it be cleaning mud-caked rims, or a 10 year old untouched house exterior, the combo of our fantastic, reliable products and his perfectionist service can't be beat in this industry.
NOT JUST A SALE, ITS A RELATIONSHIP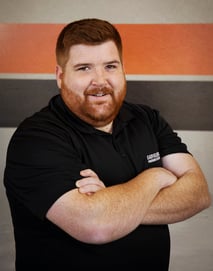 Stew also explained to us how important great customer service is to him. He went into detail about how awesome representatives like our own Josh Reicker and Chris Duncan are, and how much staff like them matter to his decisions when purchasing something like this. Josh has sold him all three of his pressure washers and Chris is always a phone call away if something does go awry.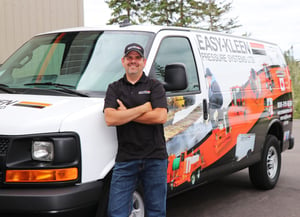 This is something we at Easy-Kleen pride ourselves on, and to hear one of our valued, long-time customers praise us on these abilities was one of the ultimate payoffs in this business. With any customer, no matter the amount of products or problems they have, caring Easy-Kleen representatives like Josh and Chris will always be determined to make each customer feel valued and that they are in good hands.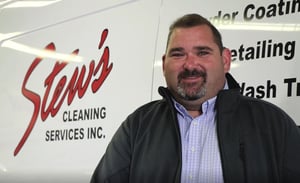 "The reliability of an Easy-Kleen pressure washer is by far the best. I like to use the best equipment for the best results"
CHECK OUT THE TESTIMONIAL VIDEO!