Here at Easy-Kleen, we are all about making cleaning easier.
Our customers have asked for it, and it is finally here! We took the same great Pickup Skid design and gave it wheels! The Easy-Kleen Portable Pickup Skid Bolt On Trailer Package is a totally self contained system that allows for 100% portable cleaning!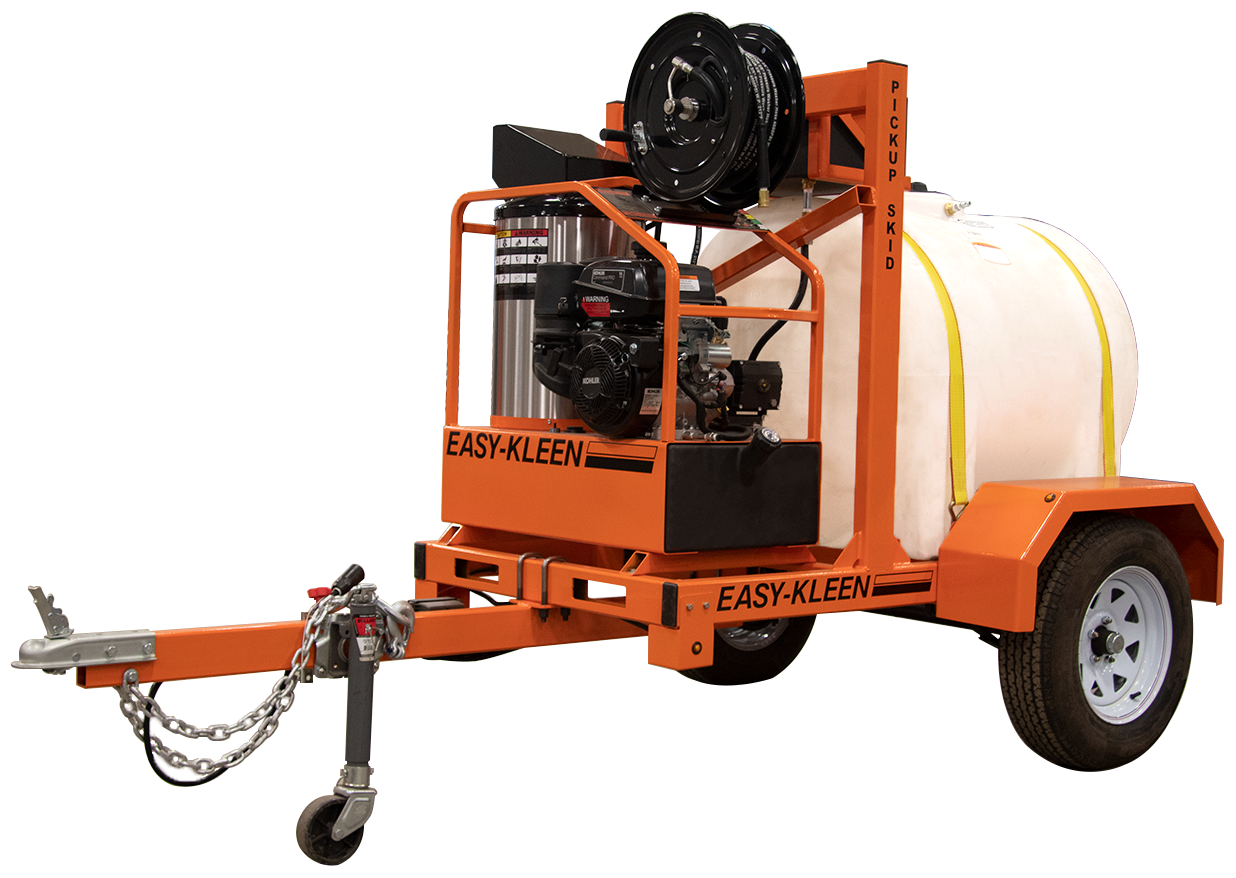 This rugged trailer is equipped with:
14 HP Kohler Gas Engine
4 GPM @ 3500 PSI
General Pump - Gearbox Driven
225 Gallon Poly Water Tank
100 ft of High Pressure Hose on a U-Frame Hose Reel
A heavy-duty frame with a single 3500 lb axle
A Removable Tongue for Maximum Portability


This May Be The Trailer For You!
The Pickup Skid Bolt On Trailer Package is an ideal setup for any service contractor, construction company, or pressure cleaning service. This trailer will make your cleaning days a whole lot easier! Interested in learning more about this amazing unit? Give the video below a watch and then don't forget to subscribe for more blog posts!